Care Home for Children with Special Needs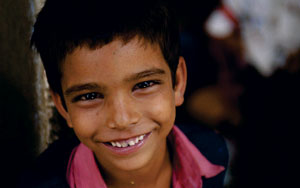 Shiv Om Sai plans to lay the foundation for a residential facility for young adults with developmental disabilities irrespective of their culture, religion, or range of ability.
We wish to create a place where young adults with social, mental, physical and emotional disabilities, can live and work side-by-side with full time volunteer resident staff. To create a model of care where young men and women with Autism, Down syndrome, and other developmental and neurological disabilities participate in dignified, purposeful work, share in warm, supportive relationships and make meaningful contributions to the well-being of everyone, thereby changing the way we understand and appreciate the capabilities of people with special needs.
The idea is to build a cohesive community life together with adults with special needs by offering an enriching social, intellectual and cultural life, and also year-round vocational opportunities. To facilitate in the development of a supportive environment that offers each individual the possibility for personal growth and self-development, that recognizes the spiritual integrity of each individual and aims to provide all with dignified, meaningful work, a healthy social atmosphere, and a vibrant cultural, artistic and spiritual life.
The land for the proposed care home has been bought in the current financial year of 2014-15. Along with the care home a magnificent temple dedicated to Lord Shiva is also being built within the same campus.