Publishing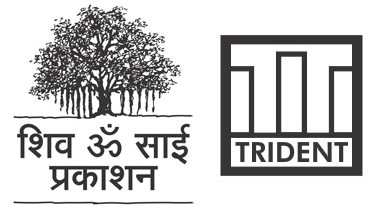 It was with publishing that Shiv Om Sai originally began its journey in the year 2003. When Shri Manoj Thakkar completed writing his first book Pran Kavya - Ek Abhivyakti (Hindi) that year, he decided, instead of approaching established publishers, to publish the book by himself and use the profits, if any, for charitable causes and thus Shiv Om Sai Prakashan was founded.
With the passage of time and publishing of more titles Shiv Om Sai Prakashan began to generate humble proceeds, and thereby gave rise to the need of a legal vehicle for the use of the proceeds as decided, leading to the formation of the Shiv Om Sai Trust in the year 2012.
Pran Kavya - Ek Abhivyakti released in 2003 through the auspicious hands of Bharat Ratna Late Ustad Bismillah Khan Sahib in Varanasi and almost instantly gained critical acclaim. Kashi Marnanmukti (Hindi), a spiritual novel, released in 2010, and has been a best seller ever since, apart from garnering numerous awards for literature, language and spiritual contribution and four presidential honours across the world. The Mystic Faith - For a Drop of Nectar (English), release year 2013, an exquisite pictorial reference book on the bathing festival of Kumbh, has become the most valuable book available on the subject.